English Idioms *Detailed Skype Notes*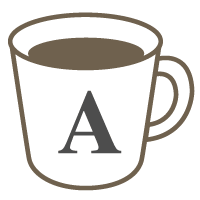 English

Idioms

Listening

Vocabulary
Learn useful, practical idioms and phrasal verbs!
*This lesson includes detailed notes on Skype, with pronunciation notes and corrections. This lesson does not include Cafetalk feedback (no lesson review on Cafetalk).

In this lesson, we will use a short textbook chapter and conversation to study and practice idioms. My students say that this lesson is fun, good for improving vocabulary, and good for practicing listening skills.
Thank you for taking a look at this lesson; I hope you'll enjoy it!
Material:
Original Material
Lessons offered by this tutor
Feedback from students
Ms. Eby is a good tutor for English beginners.

日常会話や学校の授業で使う英熟語を学ぶには、とてもいい授業です。説明がわかりやすく実用性も高いため、私は翌日の学校の授業で早速習った言葉をつかえました。

今日もイビ先生のレッスンは最高でした。今、かろうじて仕事で英語を使えるようになったのはイビ先生のおかげです。 また来週も予約しています。

イビ先生のレッスンはほんとうにためになります。待ってでも予約するかいがあるレッスンです。

Eby先生、10,000レッスン達成おめでとうございます。先生のレッスンは3つの誉め言葉では言い表せないほど、とてもためになります。 楽しいし、内容も充実しているし、優しいし、何より熱意があります。 来週もまた予約しています。