Relaxed Conversation Practice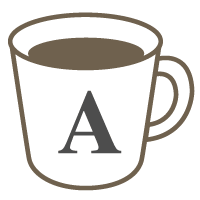 English

Good for beginners

Speaking
General Discussion
How about a relaxed conversation about a subject of your choice? Have fun and learn at the same time!
These 30 minute Conversation Practices are ideal for any student - from beginner up to those who are comfortable with the English language and simply want to refine it.

We can choose a topic to talk about in advance, or we can just chat and see what comes up! The choice is yours or you can leave it up to me to decide.

I am fun and easy going (or so I am told!) and so these Conversation Practices will be very relaxed and will not tax your brain too much, but will help you to speak real, authentic British English - the way it is ACTUALLY spoken over here.

Please feel free to have a cup of tea and a biscuit during our conversation!

I look forward to hearing from you! :-)
Lessons offered by this tutor
Feedback from students
いつもたのしくレッスンしていただいています。わたしのつたない英語をなんとか理解してくださり、訂正してくださいます。くるしまぎれながらも話すこれがいいとおもいます。とても優しい先生です。

David先生はとても、楽しくて優しいです。ほんとうに会話をしていると、いやしてくださいます。とても、イケメンですし・・・。熱心にレッスンしてくださり、とてもありがたいです。

話が全然途切れず、本当に話題が豊富な先生です。また、必要以上にゆーっくり話したりせず、友達と話すようなスピードで話してくれるのでとても勉強になります。

レッスンを取れる時間帯の都合で最近受けられなかったのですが、久しぶりにDavid先生のレッスンを受けました。ずっと昔からの友人のようにとても自然にお話ししてくれるので、すごくリラックスできます。

I had a great session with David. After the lesson, he provided me with a list of correct British English. It will help me a lot when I speak in English next time. I will be very careful about not making the errors that I made during the lesson. David is a very friendly and professional teacher. He is easy to talk to and there is no need to be afraid of making mistakes. Thank you David, and please take care!