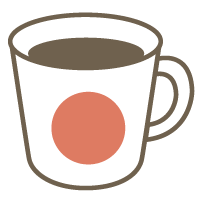 Japanese

Good for beginners
Let's enjoy Japanese conversation using easy vocabularies!
My name is Mieko. Please call me "Mieko-san". I am living in Shizuoka prefecture. I am a mother of two children; one is 9 years old and another is 6 years old. I like watching 2-hour long Japanese suspense shows on TV. And I love eating ramen(らーめん) and onigiri(おにぎり). I often take a walk to find a good ramen restaurant. Tell me about yourself in Japanese!
After you take 5, 10, 15... lessons, you will receive 20% off coupon.
Lessons offered by this tutor
Feedback from students
Thank you very much Mieko-sensei! I had a great lesson and I learned a lot! I highly recommend these classes!

笑顔でとても親切な先生です。先生と話する時に全然緊張感がなく、とてもいい従業でした。雰囲気はとてもよかったので、時間はあっというまに過ぎました。また予約します。

It was fun talking to Mieko-sensei. She gave me valuable advice for my Japanese study. Thank you, sensei! またよろしくお願いします。 

我覺得這個老師厲害的地方是當 我不用想太多 當沒話題時 老師都會一直找話題來講 部會有停頓感很流暢!! 推薦大家來上!!

Teacher Mieko is quite friendly and easygoing, so you won't be concerned whether your Japanese level is not enough. Besides, Teacher Mieko knew a lot of things, your can totally feel free to practice your Japanese with her.