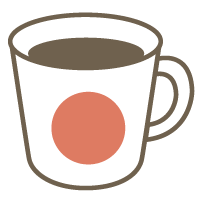 Japanese

Good for beginners
Let's enjoy Japanese conversation using easy vocabularies!
My name is Mieko. Please call me "Mieko-san". I am living in Shizuoka prefecture. I am a mother of two children; one is 9 years old and another is 6 years old. I like watching 2-hour long Japanese suspense shows on TV. And I love eating ramen(らーめん) and onigiri(おにぎり). I often take a walk to find a good ramen restaurant. Tell me about yourself in Japanese!
After you take 5, 10, 15... lessons, you will receive 20% off coupon.
Lessons offered by this tutor
Feedback from students
Great Teacher! Very fun and easy to talk to. I look forward to next time

Great conversation practice :) Very helpful and patient!

Thank you very much Mieko-sensei! I had a great lesson and I learned a lot! I highly recommend these classes!

笑顔でとても親切な先生です。先生と話する時に全然緊張感がなく、とてもいい従業でした。雰囲気はとてもよかったので、時間はあっというまに過ぎました。また予約します。

It was fun talking to Mieko-sensei. She gave me valuable advice for my Japanese study. Thank you, sensei! またよろしくお願いします。