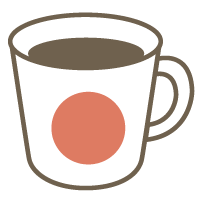 Japanese

Good for beginners

Speaking
General Discussion
Free talk with me( Japanese girl live in Tokyo) in Japanese!
Hi,KONNICHIWA!
I'm Misa live in Tokyo.
Let's free talk with me for your Japanese studying.
I like to study another language,too.
It is awesome thing for me to meet someone who love Japan!
Don't be shy if you are beginner of Japanese.
I can talk English (not enough my English,too.) if you want. Please tell me which you'd like only Japanese or include English on this lesson.

Many good teacher are in Cafetalk but I'll love to talk to you more than any other.
If you think you best match to me We will be good teacher&student and friends definitely.
↓

About me....

♥I've been to...
SanFrancisco,Shanghai,Taiwan,Finland,Germany,Hanoi,Hochiming,Bali,Tailand,Italia,Guam,Shingapoul,Maraysia
Nice people and good memory was there in each country.
Next travel is Hongkong!
♥I do
graphic designer for 10 years.
♥I love
Disney travel,studying English,studying Digital Art on Photoshop,
Sitcom(SIMPSONS,friends,big bang theory,glee,Hawaii-five0 etc..)
Anyway
I'm looking forward to talk to you! :)
ARIGATOU
Misa
Lessons offered by this tutor