More Conversation *Lite* (Detailed Skype Notes)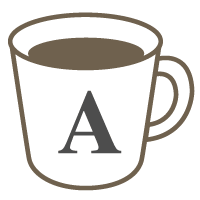 English

Vocabulary

Speaking
General Discussion
English conversation and discussion
*This lesson includes detailed notes on Skype, with pronunciation notes and corrections. This lesson does not include Cafetalk feedback (no lesson review on Cafetalk).

Conversation topics might include: current events, travel, Japanese culture and American culture, or anything you would like to discuss.

Thank you for taking a look at this lesson; I hope you'll enjoy it!
Lessons offered by this tutor
Feedback from students
Eby先生のレッスンを定期的に受講していますが、話題が豊富で話のネタに困りません。綺麗な方でかつ聡明でもあり、政治的問題や社会問題で話すこともあれば、動物がとても好きな方なので軽めに動物の話をしたり、家族の話をしたりすることもあります。間違いがあればその場で指摘してくれるので英語のレッスンとしても質が高いと思いますし、何より人柄がよいので続けているような所もあり、このまま続けていただきたいと思います。

Eby's lessons were super great! She is so kind person and helped me feel confident when using English. Her advice helped a lot. Thank you Eby!

今日も素晴らしいレッスンをありがとうございました。やっぱりEby先生は最高です。

今日も学校で教わらない英語をたくさん教えていただきました。最高です。

イビ先生のレッスンは、最高です。来週が待ちきれません。