5 Lessons - English Lesson Variety Pack (50 mins)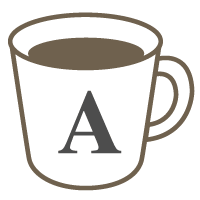 English

Reading

Vocabulary

Speaking
Grab a Bargain!
Lesson Pack Description:

This lesson pack is for
5 x 50 minute lessons.
This pack allows you to save money compared to purchasing the lessons individually. This pack includes
5
coupons to be used over
50 days
- it is designed for you to consistently use English by taking one lesson per week.
The lessons that you can choose from include:


Free Conversation - 50 mins


Describing Pictures - 50 mins


Random Question Attack - 50 mins


Reading - 50 mins



Preparation:
- If this is your first lesson, the tutor advises you to take the
consultation lesson
first so you can meet the tutor and hear her accent and speed. Or you can send the tutor a message to ask for advice.
- When booking the lesson please write inside the message box what lesson you want to take.

Feedback:

- During the lesson the tutor will type any mispronounced words, new vocabulary and expressions inside the skype chat box for you to study after the lesson.
- During the lesson the tutor will suggest ways to rephrase your sentences to sound more natural. These suggestions will also be typed into the skype chat box.
- Before the lesson finishes the tutor will give you verbal feedback on your speaking and pronunciation.
- If you would like detailed written feedback after the lesson please purchase the
detailed lesson review
.
Note:


Please be aware that only the lessons listed above are included in this pack. Customized lessons are NOT included in this pack. If you want to learn something specific (example: interview preparation) please book ''your customized lesson''


Please be aware that all the lessons in the pack have to be taken within the stated time frame. This is why the lesson pack is offered at a discounted price. If you can't complete the lessons within the time frame, the pack will expire and the coupons cannot be used.


It is advisable to book the lessons in advance so you can have your preferred date and time.


Material:
Original Material
Lesson Pack Details:
This is a 5-lesson pack. You will be issued 5 free coupons when your first lesson is confirmed by the tutor so you can request the remaining lessons. Please note that all requests related to this pack must be taken within 50 days of the confirmation date.
Lessons offered by this tutor
Feedback from students
I enjoyed this class too:) I feel my English skill is getting better! Thank you:)

I recommend Ruth's lesson! She is cheerful and polite. And most importantly she is professional. I enjoy every class. I will continue to take her lesson:)

質問したことに的確に答えてくれるし、例文をスカイプのチャットボックスに書いてくれます。 復習する時にとても役立つので、本当に感謝です。 Ruthはとても穏やかで、忍耐強い人です。ステキな笑顔で、いつも褒めてくれるので、とてもうれしくなります。 彼女のレッスンはとてもおすすめですよ。

Thank you for the lesson. It was clear and easy to understand and useful for me. I always have fun during the lesson. I am looking forward to meeting again at the next lesson.

Thank you for your great lesson. I had a wonderful time with you! And I appreciate your compliments. You are raising my motivations. Next time I would like to take this lesson and another one too. I'm looking forward to meeting you again.