Free Talking:日本語で話そう♪ (50minutes)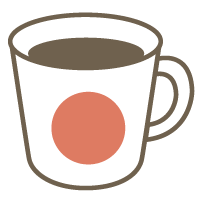 Japanese

Speaking
General Discussion
News/Current Affairs
Anything and everything you want to know about Japan. Let's have fun speaking in Japanese :)
1)リクエストの時(とき)に、最初(さいしょ)のレッスンを予約(よやく)します。
When you request this lesson, you reserve the first lesson.

2)それから残り(のこり)のレッスンを予約してください。
After that, you can reserve the rest of lessons.

3)2月(にかげつ)で5つのレッスンを予約してください。
Please reserve all 5lessons in One and a half months(45 days).

。o○゚+.。o○゚+.。o○゚+.。o○゚+.。o○+.。o○゚+.。o○+.。o○+.。o○。o○゚+.。o○゚+.。o○゚+.。o○゚

このレッスンは定期的(ていきてき)にレッスンをしたい人にお勧め(おすすめ)です。
This lesson is recommended for those who want to regularly lessons.

。o○゚+.。o○゚+.。o○゚+.。o○゚+.。o○+.。o○゚+.。o○+.。o○+.。o○。o○゚+.。o○゚+.。o○゚+.。o○゚
※レッスンパックのほうが少しお得になります。
one of merits of this lesson is if you choose this lesson,
you can teke it cheper than taking the same lesson one by one.

and extra:Giving you a 15% off coupon
------------------------------------------------------------------------
Free talk lesson(50minute)

いろいろな会話(かいわ)から、単語(たんご):文法(ぶんぽう)の間違い(まちがい)などを教え(おしえ)ます。

またよく使う(つかう)話し方(はなしかた)なども教え(おしえ)ます。
ただしい発音(はつおん)なども一緒(いっしょに)に練習(れんしゅう)をします。

Japanese Free talking :))

Anything is OK,News: music:romance....etc
I will correct your mistakes.
(Grammar pronunciation vocabulary)

Let's study while speaking Japanese.
Lesson Pack Details:
This is a 5-lesson pack. You will be issued 5 free coupons when your first lesson is confirmed by the tutor so you can request the remaining lessons. Please note that all requests related to this pack must be taken within 50 days of the confirmation date.
Lessons offered by this tutor
Feedback from students
マキさん、お疲れ様でした。 電話の練習も出来たし、勉強のアドバイスももらったし、ありがとうございます。

マキさん、出張中でもレッスンを受けられて、楽しかったです。

Makiさんは明るい人です。日本人でも、関西と関東性格は違います、台湾も、ベトナムも。面白いです。 今回はLGBTの話です、ちょっと重いけど、Makiさんは優しくて聞いてくれました。 また下手なんです、これからもよろしくお願いします♡

いつも空気を読めなくて、今日勉強になりました。ありがとうございます。

会議中で使う日本語はやっぱり難しいですね。今度もよろしくお願いします。