Academic Writing in English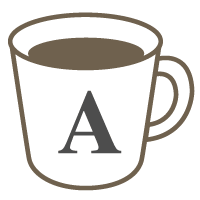 English

Writing
Help understand the mistakes you make in order to not make them in the future.
This is a shorter lesson for students who may have questions about papers, essays, reports or any other needs with academic English and only need a short time with a tutor. If there is a grammar question you have or if you need to look over a paper with a tutor, then this lesson might be for you. We can work on formatting, organization, coherence, punctuation, style, or whatever it is you might want to focus on.
Lessons offered by this tutor
Feedback from students
今回は今まで取り組んだことのない、ユニークなお題にチャレンジしました。こういうユニークなテーマ、大好きです。難しかったですが、とっても楽しかったです。とても丁寧に添削してくれますし、質問にもいつも快く応じてくれます。お題は先生に考えてもらっていますが、リクエストを言えばテスト対策なども対応してくれると思いますよ。 あまり頻繁には受講できませんが、定期的に受講したい授業です。 Thank you for your detailed feedback and kind comment. I really enjoyed the topic, which I've not tried before. I have some questions, so I'll email you later. Again, thank you so much:)

今回も添削をお願いしました。いつものように丁寧な添削をしてもらい、大満足です。私の場合トピックの提案も一緒にお願いしているのですが、ユニークかつ興味深いものを提案してくれます。レッスンの進め方で要望があれば、柔軟に対応してくれる先生です。次回もまたお願いしたいと思います。

今回も添削をお願いしました。細かく、丁寧に添削してくれます。文法のミスだけではなく、内容も見てくれます。やはり人に見てもらわないと、自分の癖や間違いやすい個所はなかなか気づきづらいものです。Nate先生はお子さん向けのレッスンに定評がありますが、社会人向けのレッスンもおすすめですよ。

私からリクエストした形式でレッスンを行っていただきました。私にとっては少し難易度の高い課題でした。毎回毎回の丁寧な添削とフィードバックに感動しました。 Nathaniel先生は子供向けのレッスンに定評があるようですが、学術的で難しい内容にも質の高いレッスンを提供してくれます。学習意欲を高めてくれる、すばらしい先生だと思います。またお願いするつもりです。

Thank you for teaching me useful greeting phrase. I'll try to use these phrase tomorrow!!