New가나다 KOREAN (Intermediate level 1&2)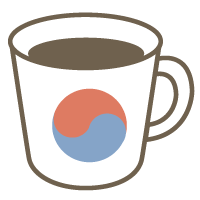 Korean

Reading

Vocabulary

Speaking
Learn natural Korean with the textbook New가나다 KOREAN.
To ensure that you can level up your Korean I will include many example sentences not included in the textbook. Additionally, you will try making your own sentences and we will practice them together so you be able to start using the grammar we've learned during the lesson afterwards!
Cafetalk Translation - 9/2017
Material:
Textbook (가나다KOREAN )
Lessons offered by this tutor
Feedback from students
わかりやすくて楽しいレッスンです。頑張ろう!というやる気が自然とわいてきます!

오늘도 수업을 감사했어요. 그리고 지진피해 대해서 걱정해주셔서 많이 감사했어요. 정전이 계속하면 오늘 수업도 할 수 없었어요. 정말 다행기였어요.

지니선생님 덕분에 즐거워 수업이 할 수 있어서1년 됐어요. 앞으로도 잘 부탁드릴게요.

오늘 수업도 감사했어요. 피동은 어려운 것 같은데 열심히 연습하요

오늘도 즐거운 수업이었어요. "ㅇ" "ㄴ" 의 발음이 어려웠어요. 몇번도 연습하고 보려고 생각해요.