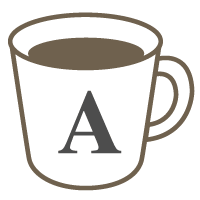 English

Listening

Speaking
General Discussion
Speaking・Listening・Free Talk・Lesson Pack・Discounted Lessons・All Levels
A pack of lessons for the dedicated student! Join Tutor Fiona for frequent conversation lessons to truly develop speaking skills and language awareness. With a 20% discount on the standalone lesson price, Lesson Bundle vouchers can be used to book any of the 25-minute speaking-skills lessons.
* Organise regular opportunities to practice English.
* Try different lesson types and receive different kinds of feedback.
* Get to know Tutor Fiona.
This lesson pack can be used to book the following lessons:
Fluency

[Default]・

Accuracy
Quick-fire Questions

・

Topic Cards

・

Picture Description

・

Would You Rather…?

・

Photographs & Conversations

・

Conditional Conversations

・

English Word Games

・

Resources for Learning English
General Speaking Prompts

・

Eiken Speaking Prompts
Please request one of these options at the time of booking; the default will be assumed otherwise. Feel free to request different lessons for each lesson pack voucher.
Key Skill and Language Areas:
* A list of the conversation topics from the lesson.
* A list of difficult vocabulary or assisting phrases shared in the Skype chat.
*

[Free Conversation: Accuracy]

A list of all error-correction not

es.
lesson pack, discount, bulk lessons, free conversation, speaking, listening, native-speaker
Lesson Pack Details:
This is a 10-lesson pack. You will be issued 10 free coupons when your first lesson is confirmed by the tutor so you can request the remaining lessons. Please note that all requests related to this pack must be taken within 90 days of the confirmation date.
Lessons offered by this tutor
Feedback from students
Fiona 先生はいつも私のニーズに対応してくださって、満足度の高いレッスンを提供してくれます。 特に日常会話を強化したいと思ってるのですが、日常会話ってすごく難しいと思っています。なぜならば、ある程度お互いの事をわかってないとスムーズな日常の話題を話せないからです。Fiona先生は生徒さんとの信頼関係を築くのがとても上手なのでそれが可能にできるのだとおもいます。これから英会話を学習しようと思っている方、ビジネスや英語をブラッシュアップしたいと思っている方どちらもFiona先生のレッスンを受けてみてください!!

ここ一年ぐらい中学生の息子が受講しています。 毎回たくさんの会話を促してくださるお陰で英語で会話をすることに慣れ、また、一往復ではない、4、5往復程度の会話ができるようになってきました。 息子はまだまだたくさん間違いもありますが、「細かすぎない訂正」が息子にとって会話を繋いでいくことを可能にしてくれているので、それが大変ありがたいです。

選択肢がたくさんあってこちらが喋りやすいようにレッスンをしてくれる所が気に入っています! レッスンの後のフィードバックもとても丁寧で助かっています!

久しぶりのレッスンで英語が思うようにでてきませんでした。cupboardの発音がつづりと違う事を初めてしりました。 フィードバックで発音が聞けるサイトも教えていただきました。とてもいい先生だと思います。

いつも楽しいレッスンであっという間に時間が過ぎてしまいます。間違いもフィードバックで直してもらえるので勉強になります。