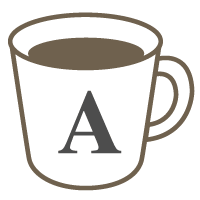 English

Listening

Speaking
General Discussion
Speaking・Listening・Free Talk・Lesson Pack・Discounted Lessons・All Levels
A pack of lessons for the dedicated student! Join Tutor Fiona for frequent conversation lessons to truly develop speaking skills and language awareness. With a 20% discount on the standalone lesson price, Lesson Bundle vouchers can be used to book any of the 25-minute speaking-skills lessons.
* Organise regular opportunities to practice English.
* Try different lesson types and receive different kinds of feedback.
* Get to know Tutor Fiona.
This lesson pack can be used to book the following lessons:
Fluency

[Default]・

Accuracy
Quick-fire Questions

・

Topic Cards

・

Picture Description

・

Would You Rather…?

・

Photographs & Conversations

・

Conditional Conversations

・

English Word Games

・

Resources for Learning English
General Speaking Prompts

・

Eiken Speaking Prompts
Please request one of these options at the time of booking; the default will be assumed otherwise. Feel free to request different lessons for each lesson pack voucher.
Key Skill and Language Areas:
* A list of the conversation topics from the lesson.
* A list of difficult vocabulary or assisting phrases shared in the Skype chat.
*

[Free Conversation: Accuracy]

A list of all error-correction not

es.
lesson pack, discount, bulk lessons, free conversation, speaking, listening, native-speaker
Lesson Pack Details:
This is a 10-lesson pack. You will be issued 10 free coupons when your first lesson is confirmed by the tutor so you can request the remaining lessons. Please note that all requests related to this pack must be taken within 90 days of the confirmation date.
Lessons offered by this tutor
Feedback from students
いつも楽しいレッスンであっという間に時間が過ぎてしまいます。間違いもフィードバックで直してもらえるので勉強になります。

久しぶりのレッスンでした。バンドルレッスンはお互いの近況など話題がつながるので楽しいです。

フリートークバンドル4回め。いつもレッスンの前に質問したいこと話したい事を考えてレッスンに臨むようにしています。 私の質問にいつも丁寧に答えてくださいます。来週のレッスンも楽しみです。 Hi, Fiona! It was nice talking to you. I was upset when I couldn't remember the word "drone". It was on the tip of my tongue. You might feel it was like a riddle. Thanks for clarifying my question. I'm looking forward to the next lesson. Hava a good day!

ほぼ毎週レッスンを受けています。話題は前もって決めていませんが私は日常会話の練習に重点を置いてるので最近あった出来事や気になることについて気軽に会話しています。わからない表現などすぐに教えてくれたり新しい表現なども教えてくれます。 日本の事もよくご存じなのでとても親しみやすい先生です。

今日も楽しいレッスンでした。 フィオナ先生の笑顔がかわいくて私まで笑顔になります。 Hi, Fiona. Thank you for the information about Memrise. I tried it. It was fun!