Free Conversation (25 mins)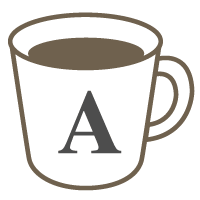 English

Listening

Speaking
General Discussion
Speaking ・ Fluency ・ Listening ・ Conversation
Lesson Description:
In this lesson you will have a free conversation with the tutor.
You can choose the topic of the conversation when you book the lesson or if you don't have any topics to discuss, don't worry! The tutor has many different topics that are good for conversation.
Example topics:

- What your plans are for today/tomorrow/this week
- What projects you are working on at the moment
- Travel
- Your hobbies
- Food & drink
- Current world news stories
- Life in Japan
- Business
- Politics
- Brexit
Lesson Aims:
- To speak & improve fluency
- To practice having a conversation
Skills:

Speaking & Listening
Preparation:
- Please advise the tutor of any topics you would like to discuss in the lesson when making the booking.
- Any questions you want to ask in the lesson.
Feedback:

- During the lesson the tutor will type any mispronounced words, new vocabulary and expressions inside the skype chat box for you to study after the lesson.
- During the lesson the tutor will suggest ways to rephrase your sentences to sound more natural. These suggestions will also be typed into the skype chat box.
- Before the lesson finishes the tutor will give you verbal feedback on your reading, comprehension and pronunciation.
- If you would like detailed written feedback after the lesson please purchase the
detailed lesson review
.
Lessons offered by this tutor
Feedback from students
先生はこちらの話を良く聞いてくれます。 一方的に話さず、こちらが理解しているかを きちんと確認しながら進んでくれるので助かります。 Thank you very much as always!

She is very friendly and easy to talk to. I request her to have free talk in her lessons, but she always give me useful feedback at the the end of lessons.I highy recommend to take her lessons!

いつも楽しく教えていただいています。 こちらが上手く話せなくても、会話を引き出そうとしてくれるので、ゆっくり考えながら会話をすることができています。

フリートークでも先生は必ず生徒のほうがたくさん話せるように気を配ってくれますし、特にお願いしなくても訂正をチャットボックスに必ず記入してくれます。日本のこともいろいろご存知なので、いろんな話題でお話できます。

いつも丁寧に、にこやかに対応してくださるのでとても話しやすく、適切な表現を教えていただいて助かっています。